i just joined the other day, so i thought i'd do an intro. livin in Indiana, there isnt a whole lot of hockey on tv, so i've been able to watch it like once a month. so i'm kind of out of it. all we have is basketball.

What's your name? Katya, but everyone calls me Kat

Where are you from? I live in Indiana right now (the land of basketball where nobody knows about hockey), but dad was in the Navy so we moved all over. I discovered hockey when we were in Norfolk VA (becasue of the Hampton Roads Admirals, aka, Norfolk Admirals always on TV), and really got into it when we moved to New Jersey. I couldnt live without Madison Square Garden network.

What's your favorite NHL team? New York Rangers!!!! <3 <3 <3 <3

Which other teams do you like? Philadelphia Flyers, Pittsburgh Penguins.

Which is your least favorite team? New Jersey Devils, Chicago Blackhawks, Edmonton Oilers, LA Kings

Who is/are your all-time favorite player(s)? Jaromir Jagr (<3 <3 <3!! I have a tourism brochure from the Czech Republic with him in it...he was bailing hay with a pitchfork in his boxers w/ chickens running around him, lol), Alexei Kovalev, Darius Kasparaitis (don't ask me why...I don't know, I think when I played hockey, I spent as much time in the penalty box as he did, that might be it, haha), Dainius Zubrus, Sergei Fedorov

What other players do you like? (in no particular order) Rod Brind'amour, Jeff Beukeboom, Alexei Cherepanov, Ron Francis, Sandis Ozolinsh, Miroslav Satan, Mario Lemieux (how could anyone not like him?), Kari Lehtonen ,Steve Yzerman, Rick DiPietro & Henrik Lundqvist (have you seen them?!?! These 2 guys are the only ones I like based purely on looks, haha), Eric Lindros (I hated him when Ricci had to go to Quebec/Colorado, but then he kinda grew on me, lol), Mike Ricci (met him once in Philadelphia when we had to take my sister to the children's hospital...1 of the coolest guys ever!!!)

Least Favorite players: Patrick Roy (dunno why), Wayne Gretzky (just....no)

How'd you find us? Looked up "New York Rangers" on interests

How long have you been into hockey? Since.....1991

What Jerseys do you have? Jagr #68 Penguins home jersey, Flyers orange, Canucks black, Coyotes white, Rangers blue

What's your favorite hockey memory? The NY Rangers winning the Stanley Cup in 1994. My friends from NJ called me and said they'd send the $50 they owed me because the NYR won the Cup before the NJ Devils. This was back in 1992 when we made the bet. Aaaaannnnd....Jagr coming to the Rangers. Consequently, my least favorite hockey memory was when Ricci was traded for Lindros and Gretzky went to the Rangers.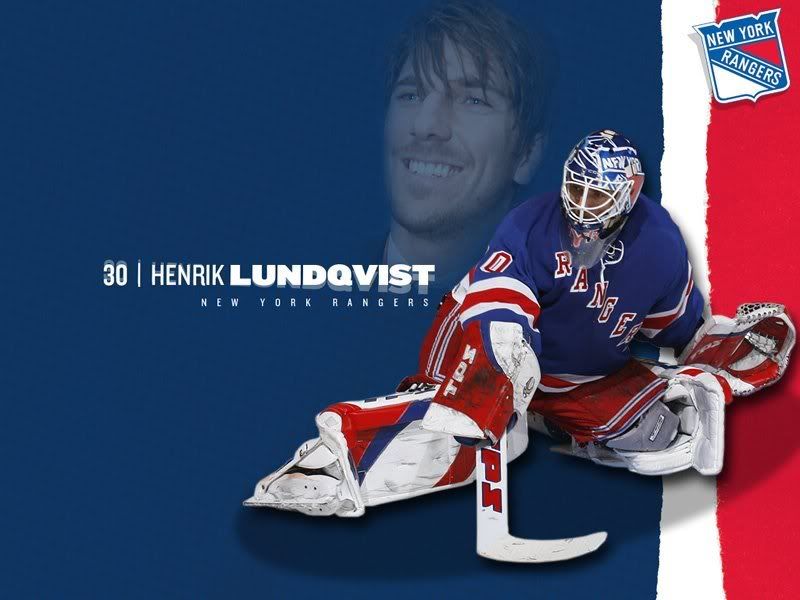 Henrik Lundqvist
i got it from here.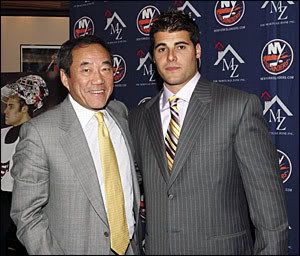 Rick DiPietro